Success is Realized When You Are in the Right State of Mind
"Become Stress Free in the Moment."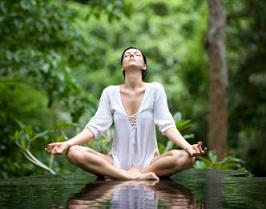 Are you someone who tells everyone, "you are sooo busy, just swamped," when someone asks you how you're doing? You may be busy, but it is really just an excuse that says you don't know how to balance your personal, professional and spiritual life balance.
Some stress is good when managed effectively. Stress can be a great motivator and can get you moving quickly. A crisis in the Help Desk or Contact Center can give you a really good rush. I always liked it when things broke because things got real exciting.
Negative stress drains the soul. One of the times to manage down stress is during the time it is the worse or as soon as you can make the time to get things under control. If you can manage down stress and prepare your mind and body for the times it happens, you will be in a more confident position to handle things without hitting a breaking point. Take the time to relax and learn more about yourself to manage your stress successfully.
- Ivy Meadors
"Reality is what we take to be true. What we take to be true is what we believe. What we believe is based upon our perceptions. What we perceive depends upon what we look for. What we look for depends upon what we think. What we think depends upon what we perceive. What we perceive determines what we believe. What we believe determines what we take to be true. What we take to be true is our reality."
-Gary Zukav
---
S

tress Management Resources
---
Articles on Managing Stress
---
Products for Stress Management
---
Books and DVDs on Stress Management
"This is my wish for you: Comfort on difficult days, smiles when sadness intrudes, rainbows to follow the clouds, laughter to kiss your lips, sunsets to warm your heart, hugs when spirits sag, beauty for your eyes to see, friendships to brighten your being, faith so that you can believe, confidence for when you doubt, courage to know yourself, patience to accept the truth, Love to complete your life."
- Gary Zukav